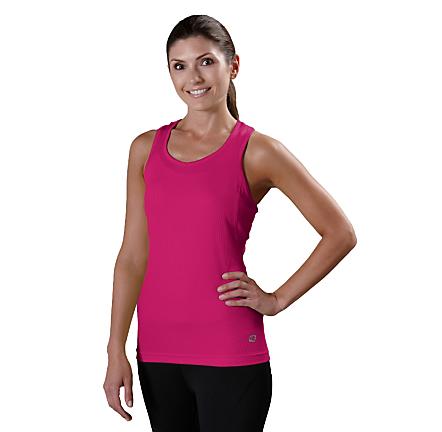 To: Road Runner Sports, you know I love you and I try to be loyal... but I guess nobody is perfect.
The Women's RRS Running Tank was possibly stitched with evilness and pressed with irritation. Usually, I stray away from bad reviews, but I have given these tank tops months of second chances, and I tried many different combinations of shorts and sport bras to see if things would get better. They didn't. I'd hate for any of you to waist your money, so I've provided you with a few reasons why you should avoid these tanks.
1. It
rides up
, and I mean all the way up. After months of looking like an athletic stripper, I have now started tucking them in, which is obviously super hip.
2. It
encourages armpit chafing
...I know, gross.
3. The stitching comes undone
.
This may seem like a small concern, but when I pay for high quality work out gear, I expect to get it. If I wanted to, I could run in old gym shirts but I like athletic gear, so I buy it expecting the best. I don't want my stuff looking like it belongs on orphan Annie.
4. It's hot.
And I live in Phoenix, Arizona, so that is a major problem. True, it is a tank top, but it doesn't have the breathability that many of my running clothing has. It literally starts to feel like a sweater vest.
5. It's made in Thailand.
And we all know that's bad. But in case you don't know, women make up 90% of the factories in Thailand where they are treated horribly, put in danger, work horrible hours and pretty much taken advantage of in all accounts. So that's bad. And don't even get me started on Nike. Maybe the RRS factory is different?
Honestly, I don't support fair trade as much as I should, and I don't know enough about it as I should, but it's kind of disgusting when you think about it: by buying this tank top I allowed that factory to stay open even longer. Ugh, heebeegeebees.
Toodles for now!